2015 class participants after a presentation by Congressman Ron Barber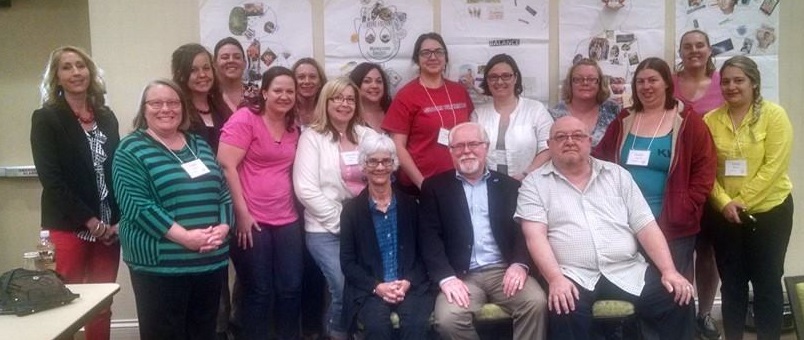 Congratulations to the Class of 2014!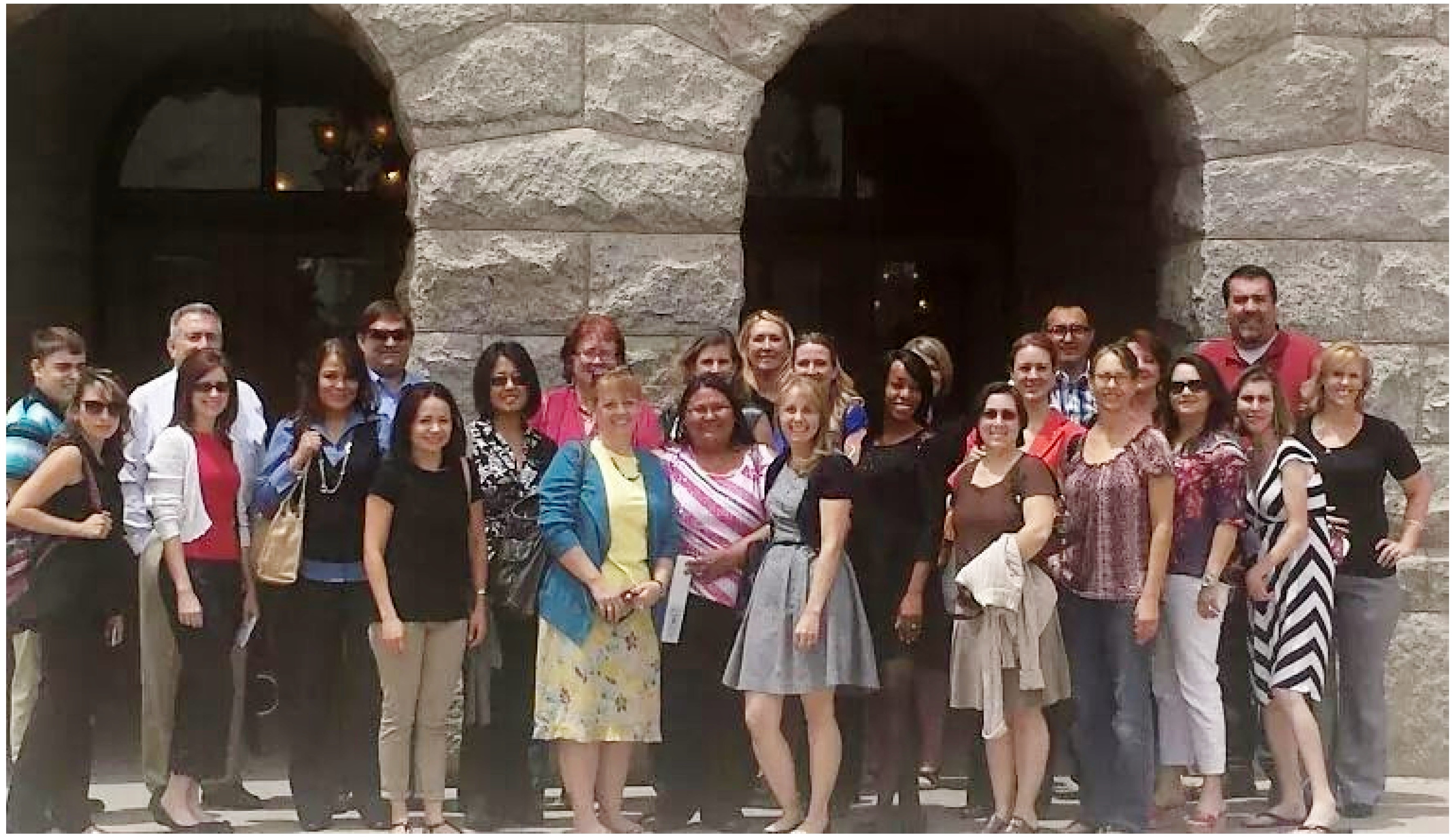 In the News
Gina Johnson (class of 2000) and her life's work were highlighted in the East Valley Tribune.
Steve & Kathy Freeman (Class of 2008 & 2009) and their daughter were spotlighted in the Arizona Daily Star.
Matthew Wangeman (class of 2002) received the NAU Commission on Disability Access and Design's (CDAD) Leadership Award for outstanding contributions to the disability community.
Veronica James (class of 2014) is the recipient of the 2015 Marcus Harrison Jr. Leadership Award from the American Indian Disability Planning Committee. The Marcus Harrison, Jr. Leadership Award was established to acknowledge others working to keep that voice of advocacy for American Indians with disabilities alive through his/her leadership and dedication.
Mothers of Arizona with Special Kids, aka MAzSK, (Class of 2015) was created to support families, across the state of Arizona, with various disabilities.  At the moment, they can be found on Facebook and Twitter, and a webpage is currently under construction.  MAzSK already has almost 300 members in their private Facebook support group, and is still searching for others!  Self-advocates and/or relatives of an individual with special needs are all welcome to join that group.  Others are welcome to follow the page, but the group itself is meant for these families specifically.  They want to create a safe and private environment to make connections. This community organization hopes to become a central support for the state.  One of their main focuses is creating connections for those in rural areas that may not have such support, otherwise.  No parent should feel alone or lost from the moment their child receives a diagnosis.  The creators are a group of about fifteen women that met though Pilot Parents' training called, "AZ Partners in Leadership."  Each of them is a parent of a child with some kind of special needs.  It is important to them that MAzSK promotes diversity, inclusion, awareness and acceptance! In the future, MAzSK would like to host events, support group meetings, play dates, etc.  However, for the time being, they are working on creating a "headquarters" that can assist families on getting the help that they need.  This includes, but not limited to, a statewide calendar for events, meetings, and especially parent trainings.  At the same time, MAzSK is also trying to spread awareness of their cause, and support the members that they have already found.  One member has said, "I am grateful to have this group. You gals sure know how to offer support and encouragement."  That is exactly what Mothers of Arizona with Special Kids is all about! In July 2015 KVOA News Tucson ran a short segment about MAzSK.
Jennifer Schowengerdt and Sara Kroll-Franks (class of 2014), presented at the National TASH Conference on December 4, 2014.  Jennifer and Sara represented the "Building Buddies" action group.   TASH received over 600 break out session proposals.  The "Building Buddies" action group proposal was one of the 100 chosen for the national conference held in Washington DC.
Adiba Nelson (Class of 2014), spoke at the Pima County Bond Advisory Committee meeting on November 21, 2014.  Adiba spoke in support of a bond proposal for the November 2015 election to fund the building of phase II of the Adaptive Recreation Center at Reid Park in Tucson.  Her comments are included here.   "As a parent to an individual with special needs I fight for inclusion every day.  However, our parks, playgrounds, and gyms are anything but inclusive.  They need money, time, and expansion.  If as a town, better yet, a community we claim to be welcoming and accepting of all, our community areas of recreation should be usable to all.  An expansion is not just a want, it is a need.  We cannot call ourselves a truly inclusive community if we ALL cannot be included in ALL Tucson has to offer.  We cannot say Tucson grants equal opportunities, if we ALL do not have the opportunity to enjoy what Tucson has to offer."
Clarissa Siebern (Class of 2002), speaks up on Disabilities in the Workforce.  http://tucson.com/news/local/family-s-fight-for-son-helps-others-with-disabiliites/article_bc837a95-6622-5c06-9286-5ae5ee15367b.html
Action Groups
The AZ Partners in Leadership program uses an experiential learning process so that participants can try out newly learned skills and techniques in a safe and guided environment.  The Action Group process allows participants to challenge themselves and their assumptions.  Groups learn how to work as members of a diverse group to influence a public issue through collective action.
Throughout the Partners program, the Action Groups meet to map out and implement their plans for change.  At the Partners graduation, all Action Groups are given the opportunity to discuss their issues and action plans, giving detailed presentations of their processes and any outcomes.  The graduation ceremony and celebration marks the end of the Partners program, but for many graduates, it is only the beginning of the personal, local, and statewide changes that will be brought about because of their participation in this life-changing program.
2015
Better Together
2014
Social Connections     Seclusion & Restraint Inclusive Communities           Best Practices
Bullying                        Zero Tolerance